Like all, our thoughts go out to everyone, these are certainly some difficult and challenging times. The BEV team is still up and running, albeit working remotely from our home offices.
The team had been busily preparing our calendar of activities but in the current environment, a number of our activities have had to be postponed until later in the year. But rest assured this does not mean we are sitting at home catching up on our favourite Netflix programs.
When the time is right, we will be ready to roll out the following initiatives to support industry and encourage our clients back into regional Victoria. These include:
Revamped Regional Victoria Showcase – this year's event will be held at the Melbourne Star. Our partners will have the opportunity to host a group of clients while you take flight in one of the cabins, all while enjoying a cocktail and canapes. This will be followed with additional networking opportunities at Urban Alley Brewery. To ensure you are kept informed with Showcase developments, please email info@businesseventsvictoria.com
Familiarisation program – a key opportunity to showcase what regional Victoria is all about, we will be getting our clients back into the region ASAP.
Corporate PA Summit, Melbourne & Sydney – as both of these events are held in August, we are currently still participating in these important events that provide access to the influential PA sector. If you are keen to join BEV at the Melbourne event, please email info@businesseventsvictoria.com
Regional Victoria Planner's Guide – the board have decided to postpone the production of the 2020/21 Regional Victoria Planner's Guide. This decision will be reviewed in due course, but at this time, we fully recognise our industry has limited capacity to be involved in the guide.
Boardroom Sessions – providing an exclusive opportunity for our destination partners, these will be revved up as soon as when the time is right, so destinations can showcase their entire regions.
NEW Interstate Roadshow – this new opportunity is designed to get 'Team Victoria' into our key domestic destinations (Brisbane, Sydney and Canberra) over three consecutive days partners will join BEV hosting exclusive dinners for our key clients in the market. Potentially interested in joining BEV and Team VIC at the interstate roadshow, please email info@businesseventsvictoria.com
Business Events Toolkit – soon to be released, this handy document will provide important information and up-skilling tools for our industry operators under the current climate when taking stock and training is all the more critical.
CORONAVIRUS Information and Resources for Australia's Tourism Industry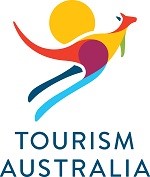 Tourism Australia have pulled together this handy information for the industry. The resources provide information for the tourism industry about relief assistance and support. Tourism Australia will continue to update this page as more information becomes available. To view, click here