The Business Events Victoria board is made up of industry representatives from across the state. This provides the organisation with a great network of contacts that the team can access to ensure your event is a success.
The board look forward to welcoming your next event in regional Victoria, where people and ideas meet naturally.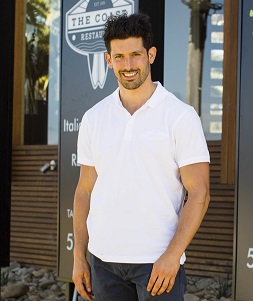 Great Ocean Road Resort, Great Ocean Road
Damien Cerantonio is the owner of Great Ocean Road Resort and is also the co-founder of Great Ocean Road Private Luxury Tours. Damien is very passionate about the tourism industry and growing both domestic and international visitation numbers to the regions.
Currently, Damien oversees the day to day operations of Great Ocean Road Resort including 35 accommodation rooms, conference facilities, restaurant, day spa centre, trampoline park and health club.
He resides in Anglesea and is passionate about the spectacular Great Ocean Road region and enjoys keeping fit by playing local football and running and enjoys playing a round of golf.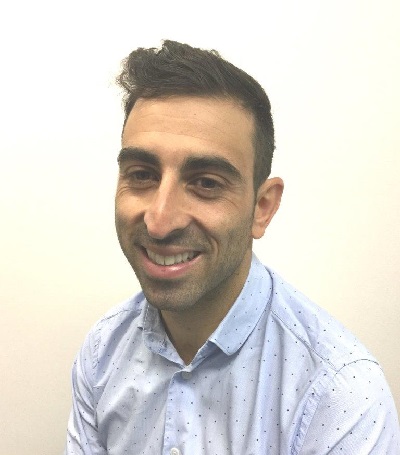 Greater Shepparton City Council, The Murray
Anthony is the Manager of Economic Development with the Greater Shepparton City Council where he leads a team which includes the Tourism and Major Events portfolio, and oversees a diverse visitor economy program that includes destination marketing, visitor servicing, visitor experience, tourism development and projects, cbd revitalisation, international relations, business and industry attraction, event venues, event acquisitions, major events and business events.
During his tenure at Greater Shepparton City Council he has driven the strategic direction of the region helping transform the visitor economy program which now has an enviable major events calendar with a plethora of state, national and international events and an ever increasing visitor footprint with over of 1 million visitors annually generating $170 million into the economy and helping to position Greater Shepparton as a leading regional destination.
Anthony's employment with Greater Shepparton City Council spans for over a decade featuring various roles including tourism, marketing, major events, business events, sport and recreation. Prior to this he had event roles at Racing Victoria and Essendon Football Club.
He has a double degree in arts and business with majors in events and marketing and has a real passion for events in regional Victoria.
Mornington Peninsula Tourism, Mornington Peninsula
Angela Cleland is the Chief Executive Officer of Mornington Peninsula Regional Tourism and a Board Member of Go Beyond Melbourne with over 17 years of tourism and event experience. Angela has also held previous Executive Board roles, including Treasurer for Riding for the Disabled Victoria and other community and local sporting clubs. Angela's prior leadership experience includes General Manager Mornington – Melbourne Racing Club, Financial Controller Mornington – Racing Victoria and multiple roles with KPMG. Over her career, Angela has played a crucial role in growing major and business commercial events and business mergers/acquisitions. A Chartered Accountant, Angela is the current Treasurer for the Board and has a Double Degree in Commerce and Computing (Information Systems), Post Graduate Advanced Applied Finance and an Executive MBA in Brand. Angela is keen to see the Business Events sector grow in regional Victoria and be recognised for its importance in the fabric of regional communities.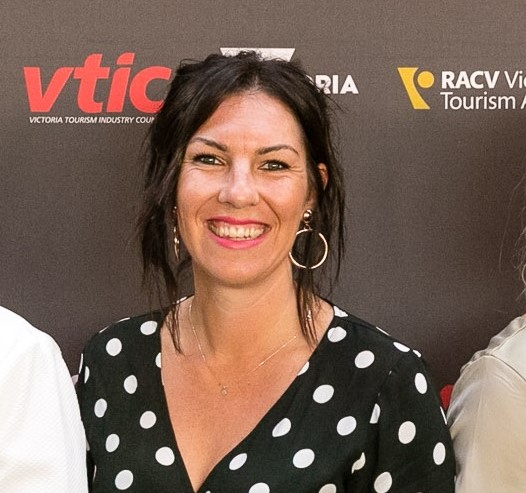 Destination Phillip Island, Phillip Island
Arnika Martin is the Digital Media and Marketing Coordinator for Destination Phillip Island and has worked in the tourism industry for over 15 years. Arnika is passionate about sustainable tourism and using innovative marketing strategies to inspire domestic and international visitation to the region. She loves meaningful, authentic content and storytelling that allows and loves sharing what makes her region so special with the rest of Victoria.
Arnika holds two Bachelor degrees, including a bachelor of Environmental Science and a Bachelor of Business (Marketing Major). She has grown up and resides on Phillip Island, which allows her to combine both her passions of tourism and the environment.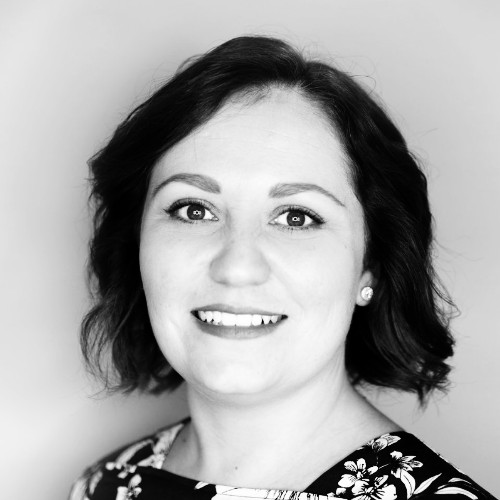 Soverign Hill, Skills Based
With over 15 years of industry experience, Danielle's specialty lies in B2B sales and marketing of events in the domestic and international MICE and private markets as well as in developing and maintaining corporate partnerships and sponsorships. Having worked across the corporate, not-for-profit, hospitality and tourism industries, Danielle's experience is as diverse as it is extensive.
Danielle's skills include sales & marketing, event management, strategic planning, project management, product development and lead acquisition.
Her current role sees Danielle responsible for the marketing and sales of corporate, incentive group and private conferences and events for both the Sovereign Hill Museum and Sovereign Hill's pastoral property and function venue, Narmbool.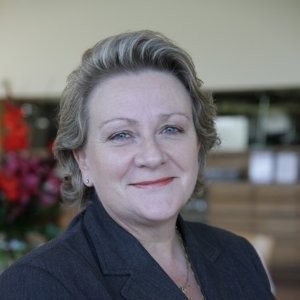 Rochford Wines, Yarra Valley and Dandenong Ranges
Faye has extensive experience within the Victorian tourism industry in both domestic and international markets, and is passionate about business events.
At Rochford Wines, Faye delivers outstanding events to the corporate sector, including team building, development of incentive products and conferencing that delivers positive results for the entire Yarra Valley region.
Faye's goal is to continually better her industry knowledge in order to achieve viable and sustainable results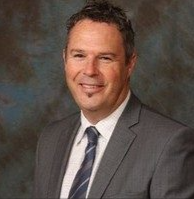 Destination Gippsland, Gippsland
David has over 15 years senior leadership experience in tourism, hospitality roles, 10 years in Local Government and 5 years in marketing executive roles.   This experience includes private, not for profit, government, and NGOs and whilst most roles have been in Regional Victoria, there's also international and city experience.  I have a Bachelor of Business degree with majors in Tourism Management and Human Resource Management.
A common thread throughout my career has been the delivery, development, and attraction of events.  My current role is as Project Manager, Events Gippsland working on the implementation of the Gippsland Regional Events Strategy.  The Strategy see's all 6 Local Government Areas across Gippsland coming together with a single voice for the attraction and development of a balanced calendar of events.  My employer, Destination Gippsland, is the Regional Tourism Board for the Gippsland region.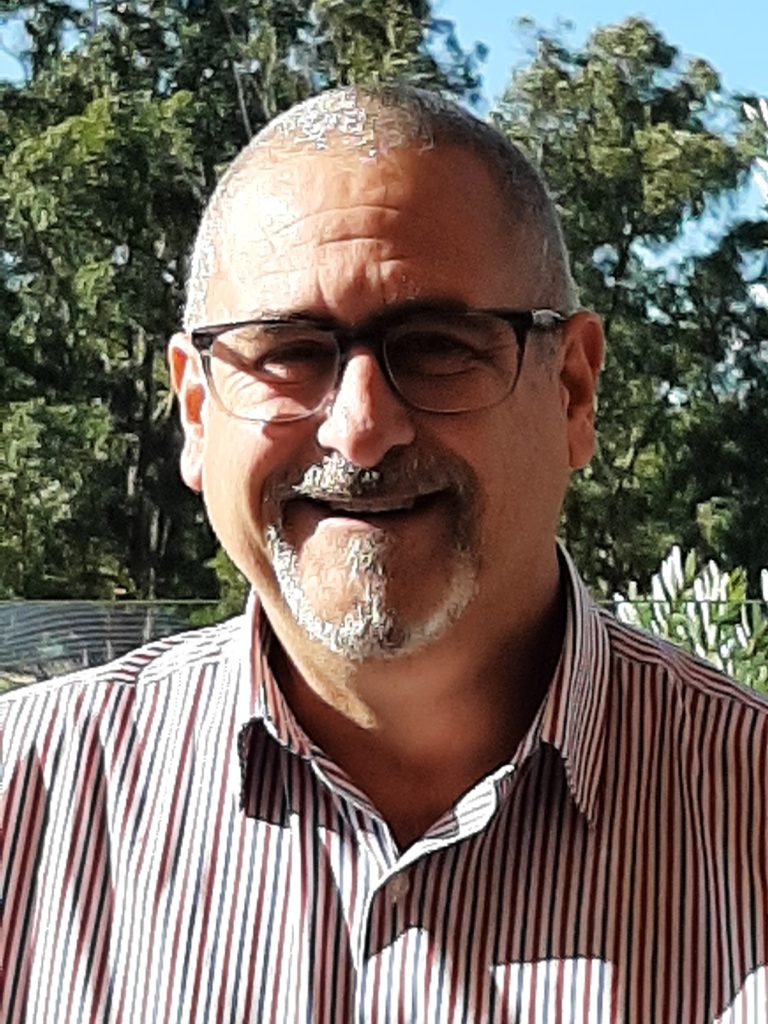 RACV Goldfields, Goldfields - Ballarat
Ian is the Conference and Events Sales Manager at RACV Goldfields, located in Creswick, and leads a team responsible for securing and coordinating conference and event business within the property, as well as an acting member of the Senior Leadership Team contributing input and direction to operation of the hotel in general.  During his 5 years at the property in between navigating the Covid closures and lockdowns and a major storm event early 2021, Ian has been involved with assisting the team grow room rate, occupancy, and delivering projects to continually improve the property and the experience it delivers to its guests.
With a career in hospitality spanning over 30 years, Ian has had extensive experience in hotels, restaurants, private Clubs and large events centres, and having resided in in the region for the past 20 years, has a real passion for the unique and authentic experiences   regional  events in Victoria can provide to delegates and guests alike. 
Business Events Geelong, Geelong and The Bellarine
Business Events Victoria
Monthly Newsletter