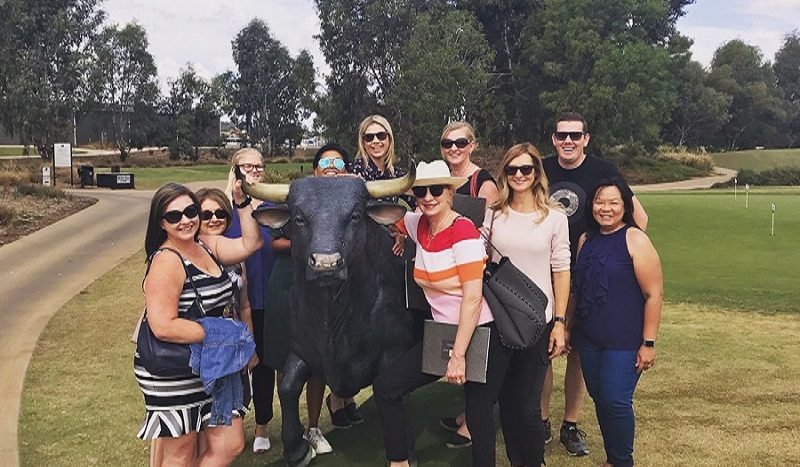 Sun Country on the Murray and Business Events Victoria welcomed business event planners to the region for a two-day familiarisation that showcased a region known for its warm climate, fresh produce, natural attractions and championship golf courses.
In collaboration with Cobram Barooga Golf Club and Moira Shire, the famil took place on 28 and 29 March, hosting seven business event planners in the corporate and government sectors to a showcase of this unique part of the Murray that comprised of Yarrawonga, Cobram and Barooga.
Being the first famil in 2019, this was also the inaugural famil to this part of the Murray. Business Events Victoria (BEV) continually strives to collaborate with regions across Victoria to identify, connect and promote the best of regional Victorian venues and facilities. Famils are a part of BEV's overall strategy and program to grow the business events sector, which is worth an estimated $475 million to the regional Victoria visitor economy and supports more than 3,000 regional jobs annually.
Known for its rich fertile soils and a Mediterranean climate, the region has a reputation for delicious, high quality, locally grown produce. The group experienced first-hand the region's Farm Gate Trail on a sunny autumn's day with a lunch spread at Rich Glen Olive Estate – a family-run farm, café and olive oil producer.
On the banks of the iconic Lake Mulwala is Silverwoods Yarrawonga – a lifestyle oasis that sits the famous Black Bull Championship Golf Course. The group was presented with an update on the development of the brand new Sebel Yarrawonga, a $48 million luxury international boutique hotel and serviced apartments on the waterfront precinct. The new development is scheduled for opening mid-2020 and is expected to deliver conference and meeting facilities for 300 delegates and 120 accommodation rooms and units.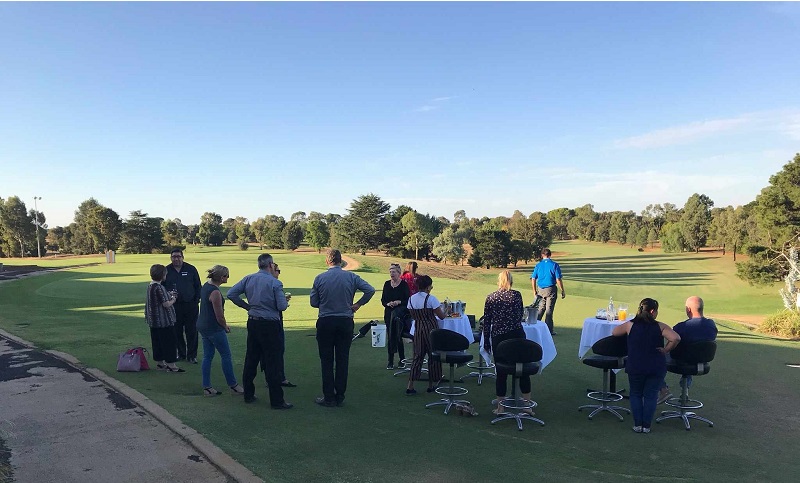 The group spent the rest of the afternoon at Cobram Barooga Golf Club with a personalised golf buggy tour to site inspect the property's conference spaces and seven meeting rooms with a capacity up to 300 delegates. Having hosted the region's and Victoria's conferences across a range of industries, Cobram Barooga Golf Club provides not just first-class venues and facilities, but also a personalised service to provide business event clients with a flexible range of services and programs. The famil group spent the evening networking over sunset drinks on the green with personalised coaching by a golf pro. The group then spent a relaxing dinner on Thompsons Beach – also the biggest inland beach in Australia.
"Cobram Barooga Golf Club really laid out the red carpet. The accommodation rooms were 5-star in my eyes and the views off the course were amazing. You can tell the team at CGBC really enjoy what they do and I would have no hesitation recommending CGBC for future conferences." Kerry Schwabl, CGO.
Day two's exploration of Cobram Barooga continued with a visit to RACV Cobram Resort as well as the Civic Centre in the town centre.
Enroute back to Melbourne, the group was treated to a wine tasting at Monichino Wines in the Goulburn Valley and a lunch stop at Mitchelton Wines on the picturesque Goulburn River. Home to an elegant and beautifully appointed Hecker Guthrie designed hotel with 58 rooms which is also part of the MGallery collection, the property provides a spectacular corporate getaway and retreat with meeting capacity for up to 240 delegates.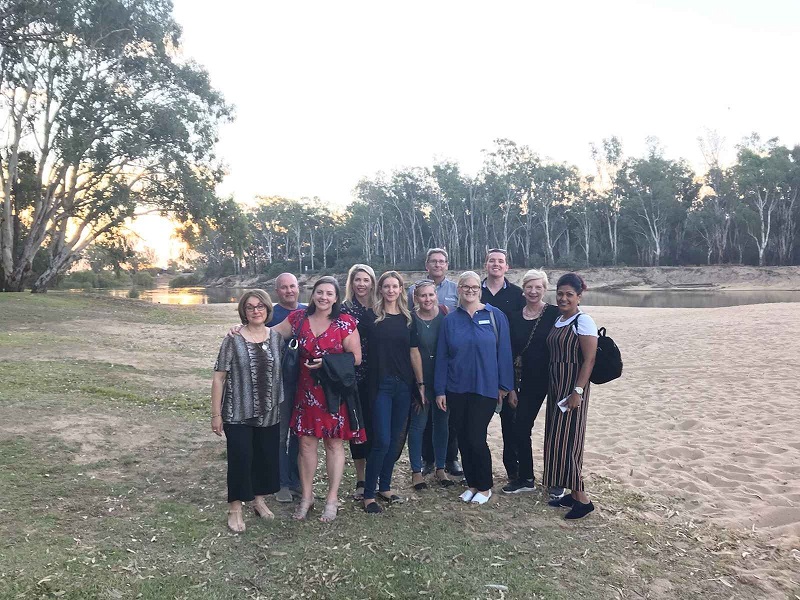 Business Events Victoria is the convention bureau for regional Victoria. It is an independent and industry-focused entity to promote and raise awareness of business event venues, offerings and support in regional Victoria across the state.
Contact us at info@businesseventsvictoria.com to find out more about how BEV can assist with your business event.
Sun Country on the Murray #ididn'tknowucouldconferencethere