In The News: MiceNet covers BEV funding announcement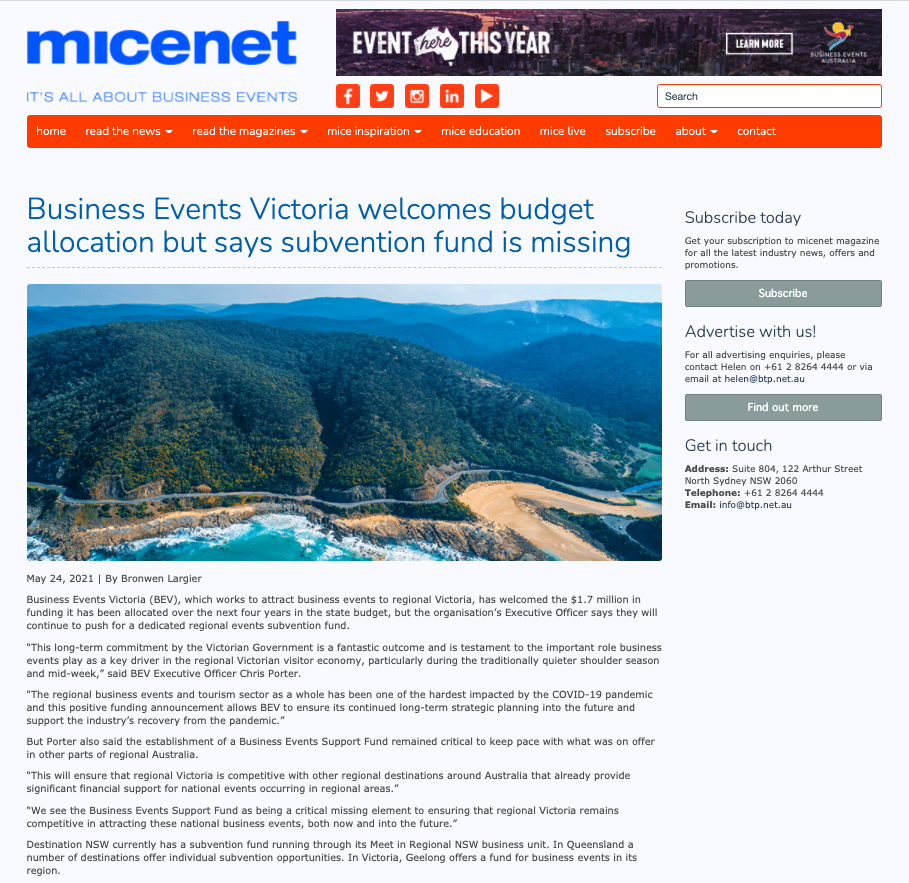 Business Events Victoria (BEV) has achieved some positive industry media coverage in MiceNet on 24 May 2021 for the $1.7 million in funding BEV has been allocated over the next four years in the state budget.
The article also explores our continued push for a dedicated regional events subvention fund to help attract more events to regional Victoria in the future. We thank the team at MiceNet for their support and coverage.