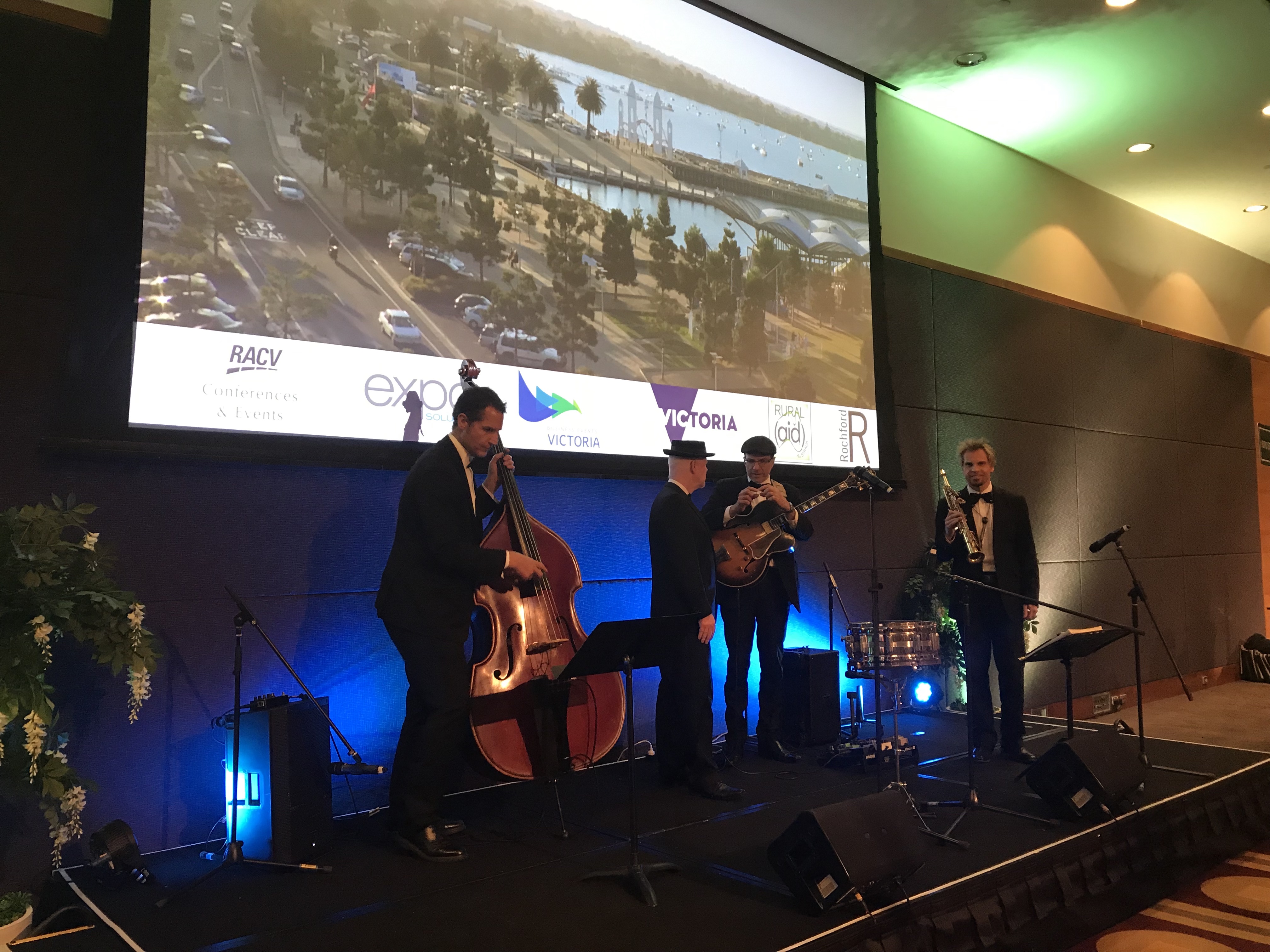 Business Events Victoria's 2019 Regional Victoria Showcase was held at the RACV City Club Melbourne on Wednesday 29th May.
The 2019 Showcase, themed 'Experience Anew', was the largest congregation to-date of regional business event products in one spot, with 44 exhibitors from all over the state showcasing their unique slice of Victorian experiences.
Mr Chris Porter, Executive Officer of Business Events Victoria (BEV) said, "This year's Showcase put spotlights on unique experiences that business delegates can enjoy while attending an event in regional Victoria. While the 'business part' of any event is important, what sets regional conferencing apart are the unique and exclusive experiences that can add tremendous value to a conference or meeting."
Attendees were invited to explore serene and beautiful destinations with natural light-filled spaces, sample premium Victorian wines, quality craft gin, try their hand on the putting green, and striking a pose at the RACV photo booth.
The team at RACV designed and curated a Victorian-inspired smorgasbord highlighting delicacies and local produce spread across Victoria's regions. A delicious range of wines were provided by Rochford Wines, the showcase long-standing wine partner.
Another first at the 2019 Showcase was BEV's partnership with Rural Aid Australia where 100% of registration proceeds to the Showcase were donated to this organisation that is at the forefront of supporting regional communities, providing assistance and relief to rural primary producers adversely affected by drought, flood and other natural disasters in Victoria and throughout Australia.
With thanks to attendees' participation, the 2019 Showcase raised over $1,700 for Rural Aid Australia.
"Bravo Business Events Victoria for showcasing regional Victoria at its finest. It was such a great night making new connections and catching up with familiar faces I have collaborated and worked with over the years. This is a good opportunity to be updated with what's new and fresh around the state." Adele Selby, Executive Assistant and Events
"Please accept my thanks for a terrific evening on Wednesday – it had it all: fabulous musicians, lovely bubbles and exceptional food.  And the venues and operators represented were just brilliant – so many excellent things on offer in our beautiful state. And I thought it was wonderful gesture to donate to Farmers Aid – we forget how lucky we are being able to swan around drinking and eating lovely things – I'd be happy to do it again and every time." Chris Cregan, Cregan Creative