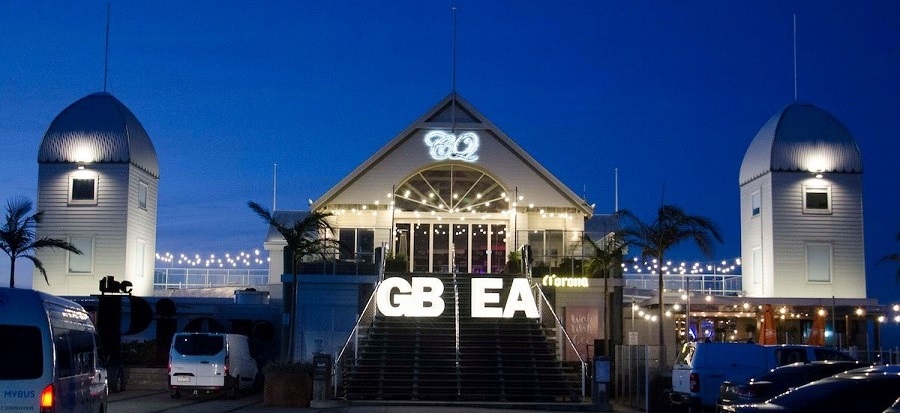 A glittering city waterfront and a backyard brimming with seaside ambience and gourmet thrills.
The Pier Geelong was the proud venue hosting the glamorous Deakin University Business Excellence Awards in July. Coordinated by the Geelong Chamber of Commerce, the awards program acknowledges business achievement and excellence and is considered one of the most prestigious and rigorous awards programs in Australia. The presentation dinner is the highlight of the awards program and the region's premier celebration of local business.
The gala dinner was attended by 600 guests making up Geelong's business sector winning awards in 20 categories such as 'Clever and Creative Sustainable Business', 'Young Entrepreneur of the Year', and 'Innovation, Research & Development'.
The Pier Geelong delivered the 4.5 hr event with guests enjoying a 3-course menu and the taste of success personally curated by executive chef Norbert Bell and professionally plated by staff in 20 minutes.
A customised menu was carefully planned with the organisers that included extensive menu tasting.
The event also attracted the region's strong support from Total Events for audio visual, Little Creatures, Austin Wines and Lion Nathan to showcase local produce, and FAVA Productions perfectly pulling off the highlight "The Greatest Showman". Guests were entertained with fire twirlers, circus performances, music, glitz and glamour.
The Pier also hosted the after-party on-site for guests at glitzy CQ Bar, with Love Light Letters on the deck and a VIP "black" carpet entry.
This is the second year The Pier hosted the gala dinner, with an established relationship with the client and continuing their assistance for the client's range of events all year round.