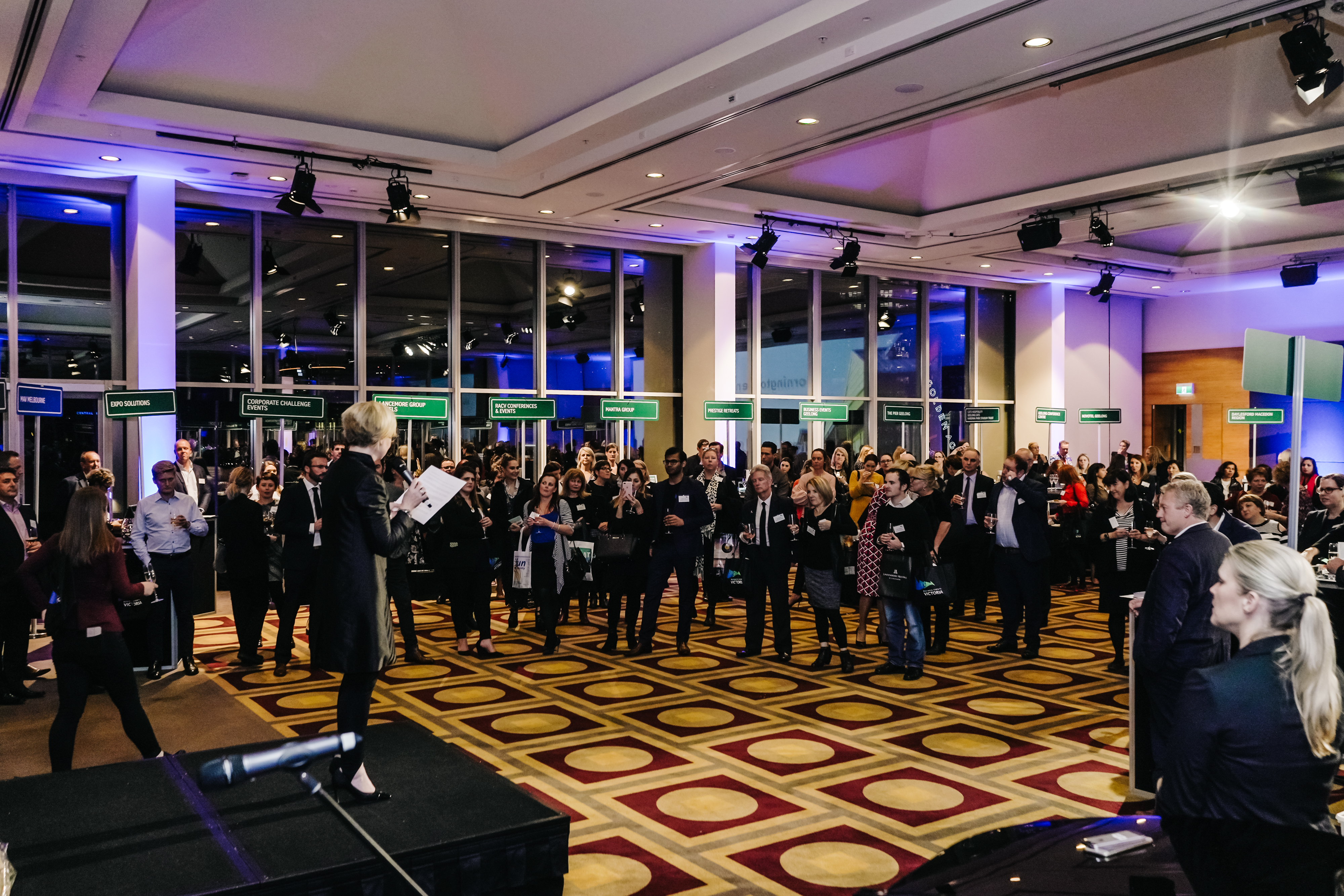 The Business Events Victoria Regional Showcase was held on Wednesday 23 May at RACV City Club. Themed Beyond the Skyline, the event shone a spotlight on the diverse offerings available in regional Victoria and provided an opportunity for Melbourne clients to find out 'all there is to know' when it comes to conferencing in regional Victoria.
Mr Chris Porter, Executive Officer of Business Events Victoria said, "The success of the Showcase is attributed to the support we receive from industry. Every corner of the state was represented, making it a must attend event for all event organisers.
"Our theme this year perfectly encapsulated how easily accessible regional Victoria is, where our magnificent regions are literally just beyond the city skyline," said Mr Porter.
With over 40 exhibitors on show the event goes from strength to strength each year.
"The challenge is keeping the event fresh and relevant. We try hard each year to ensure new exhibitors participate and we introduce new concepts. This year we developed the 'Outdoor Cinema', which provided a platform for destinations to hold regional updates to groups of clients," said Mr Porter
Exhibitor Faye Hendricksen, Rochford Wines, said "Thank you for a great event, loved the venue, food was great and the wine was amazing. Attendees loved the Outdoor Cinema as well. We picked up some good leads which will convert for sure. Always a pleasure working with you both."
"Thank you for a fabulous Regional Showcase, it was one of the most informative that I have attended. I have a couple of new ideas and regional areas that I could use and I also made some good contacts.  I really enjoyed the Outdoor Cinema presentations and found the ones that I attended very worthwhile," said an event attendee.