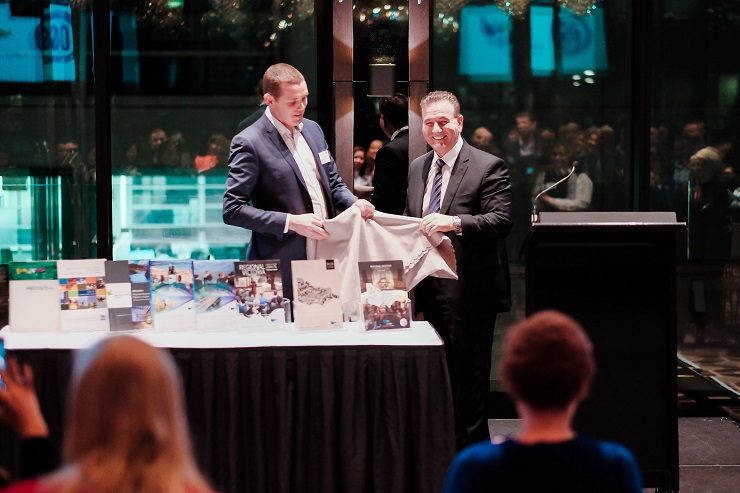 Business Events Victoria launched the 10th edition of the Regional Victoria Planner's Guide last night at an exclusive event held at the RACV City Club, Melbourne. Launched by the Hon. John Eren MP, the annual publication is the 'go to' guide for all things business events in regional Victoria.
Featuring one of regional Victoria's newest venues on the cover, the Ulumbarra Theatre in Bendigo, the guide captures the true diversity of regional Victoria's beautiful destinations and venues, such as the old Sandhurst Gaol, where Ulumbarra Theatre now stands.
Chris Porter, Executive Officer of Business Events Victoria, says "Whether you are looking for a venue to cater for your small board room retreat or a destination that can host 1000 delegates, the guide is often the first reference resource for event organisers, who are often surprised by what is available to offer.
The evening also marked the 20th anniversary of the organisation and provided an opportunity to recognise the contribution of three Victorians – Mark Francis (Murray Regional Tourism Board), Andrew Hiebl (Association of Australian Convention Bureaux Inc) and Julie Jewell (Mildura Rural City Council), who have played instrumental roles in the longevity and success of the organisation since its inception since 1996
"Each provided significant strategic advice and support for the organisation, both in their previous and current roles, to ensure that BEV continues to be the leading state-wide organisation championing regional business event" says Mr Porter.
"We are proud to recognise their longstanding commitment and passion for regional Victoria business events."
To order your copy of the 2016/17 Regional Victoria Planner's Guide, email info@businesseventsvictoria.com